This is well overdue! We are technically almost 1.5 years into the Reform Digital journey, but it seems like an appropriate time to write about our experiences to date, some of the lessons we've learned along the way and how we are travelling at the moment.
So how can I sum up the last year and a bit? Honestly, it is such a difficult thing to put into words. I have had some extreme highs, some horrible lows and everything in between. Here's a list some of the things that have occurred over this period:
Hit over 125+ clients
Hired 6 full time staff
Have used several contractors on and off to facilitate certain areas of the business
Have reduced our service offerings significantly and focus mostly on ecommerce Paid Ads, SEO and Conversion Optimisation
Have received threats from a very bitter previous agency
Found an office space and had started the team on 1 day a week in the office until COVID ruined that
Have pushed partnerships and provided value to our partners where we could
Have put an emphasis on internal culture, training and progression for our staff
Spent some amazing time at home with my daughter, wife and dog
Have been just genuinely humbled by the whole experience
Someone said a pretty corny, but super relevant line to me the other day – "you miss 100% of the shots you don't take"
It's true, if I hadn't have taken a chance over 12 months ago, Reform Digital wouldn't be a thing and we wouldn't be in the position we are in. It's amazing to think that in a super competitive market like digital marketing, we've been able to make our voice heard, acquire an incredible group of staff and clients and have all the momentum in the world currently.
Here are some very valuable lessons I have learned that I think anyone who starts a digital marketing agency should consider:
What I've Learned:
Staff are EVERYTHING – In my previous post around 6 months, I said that "Clients are EVERYTHING" and I'm sure this could be argued, but really, staff are the lifeblood of your business. When I first started Reform, I was account managing 40+ accounts myself and I could feel myself under delivering across the board (sorry anyone who experienced that) and as the business matures, it is extremely important to remove myself from so much client facing responsibility and empower my team to do this. This requires clever, motivated and passionate staff who are given the tools to do what they need to do, which I feel like so many agencies let fall through their fingers.
I love my staff, I have always been open about surrounding myself with smarter people than me, but where I can offer value is through leadership and encouraging a culture that gets the full potential out of my staff. This allows me to focus my energy on growing the business, but also gives our customers the best experience possible and keeps everyone aligned and happy. Your staff are crucial for your success. I repeat. STAFF ARE EVERYTHING.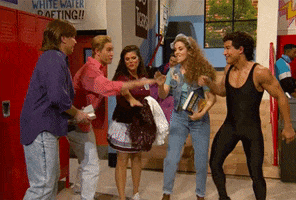 Know what type of business you are chasing – Agencies are pretty simple in theory. Offer a service, get some clients, deliver the work over a month and invoice accordingly. Simple right?
How I wish this was the case. What it comes down to is retention and valuing your work. What do I mean by these?
Retention – So many agencies are worried about sales. Don't get me wrong, sales obviously help a business grow, but they are completely pointless unless you can retain clients. How do you retain clients? By providing an incredible service with strong delivery and communicate that effectively. This combination of deliverables is the downfall of probably 90% of agencies in Australia (and possibly around the world). You see it time and time again that the agencies who focus their energies on selling and not creating an amazing delivery team, will turn into a churn and burn situation where they have to continually bring on more work because they lose so much work from under performance.
Focus your attention on giving your clients the best experience, so they stay with you long term, which means you RETAIN them and create yourself a foundation to grow from.
Value your work – July 2021 we finally updated our pricing. We were about 30% lower than the majority of the market and although I believe this served a purpose and allowed us to get some great clients and testimonials on for a cheaper rate, it's not sustainable unless you want to bring on a HUGE number of clients. The problem with that is then you have to employ more client facing roles, or you have to overload your staff and both solutions turn out to be very difficult to manage.
On top of increasing our prices to an appropriate figure for the top level service we provide, we've also removed some of our partnerships (mostly white label) that were dragging our average retainer value down. This was a tough decision because some of these partnerships were strong and gave us some cash flow, but this was definitely the right decision for the long run.
Take a step back – I've spoken a lot about how involved I am in the business and how I continually want to be pushing our agency in the right direction, but sometimes, it is essential that you take some time for yourself. If you work too hard and get drowned in the day to day, you burn out quickly and make it trickier for yourself to get motivated more consistently.
I know what your thinking – "you are only a year into this, how can you be getting burned out?". Good point, but remember for a while there, especially in the first 6 months, I was working 12 – 15 hour days trying to manage everything and get us to a point where we could be profitable. That takes a toll on your mental health and can impact your level of commitment to the business, even you don't quite know it yet.
So I have made sure that I spend time with my family, I am so lucky to be able to be at home while my now 9 month old daughter grows up, but I've also made sure to step away from the computer as much as I can and just recently, I've been making sure that my weekend is actually a weekend and have kept the laptop switched off (apart from the 2 hours I do on a Sunday night to get ready for the week). Don't overdo it, remember that we are humans and not robots and we need time to switch off and collect our thoughts and in most cases, this actually improves your efficiency and work output.
Transparency is key – This seems like a word I overuse, but I can't help it. I've been told I'm too blunt, I've been told I talk too much and too openly, I've been told I am straight down the line, I've been told heaps of things and frankly, I don't care. Being honest and open is just who I am and I think it resonates perfectly in an industry that lacks this so much. 
Transparency across the board is the best policy and I try to embody that with everything I do. If you are looking for other transparent operators, go and give Cherie from The Digital Picnic a try (couldn't resist the shoutout) and you will see someone who follows a similar mantra to mine. We want to be honest to our clients, in our sales pitch, in our language we use on any of our advertising and web materials and by me pushing this level of transparency, I hope it rubs off on my team and allows them to be open and honest as well.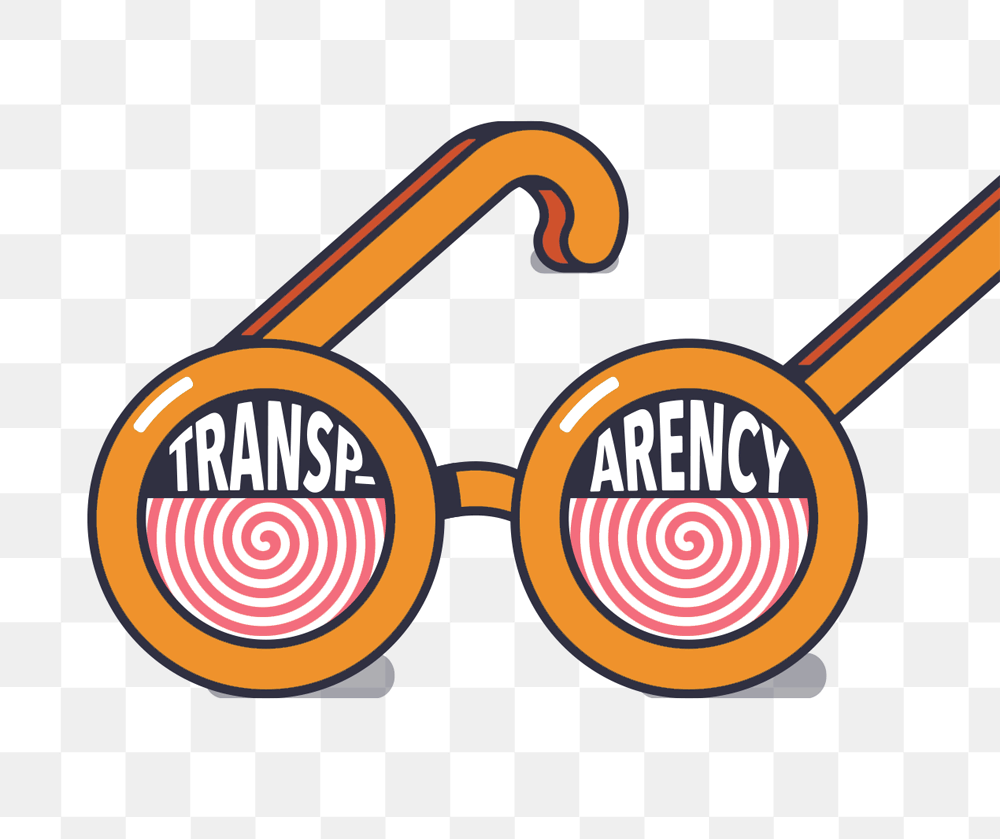 Live your best life – Maybe its because I'm getting older, but recently I have been reflecting on my decisions and I've realised that I was clueless in my younger years. I jumped from job to job, not knowing exactly what I wanted to do and even though that's to be expected, I'm now of the opinion that people should do what makes them happy and passionate about. For me, running a Digital Marketing agency has been a dream of mine and I feel like every day I wake up, I'm living my dream and it makes me so damn proud and excited to better myself and the agency.
I'll try my best not to make this sound like a waffling rant, but seriously have a look at what you do each day and ask yourself "am I happy with this?" If the answer is no, take some time to think about what you really want and go for it! There is nothing holding you back, other than the walls you put up in front of yourself and once you break those down and dive head first, you realise that you've always had the ability to do it and your potential is endless. 
Rant over, I LOVE my job, end of story. 
What's Next?
I like to be realistic with my goal setting and seeing as we've just gotten through our first financial year, I now have a much better concept of what is achievable in a financial year, so here a few goals I have in mind:
I want to have 10+ staff by July 2021. This shouldn't be too difficult as with the trajectory we are on, it might be a lot more, but I think this is a good goal to set and a nice size agency to have. 
Increase the quantity and quality of my content. More videos, more blogs, more content in general and improve the quality to offer as much value as possible to our growing audience.
Meditation. This is something I've been wanting to do more and more for my mental health and it's time to do it properly. Even if it's just 20 mins a day, I want to get my headspace sorted over the next 12 months.
Double revenue. For obvious reasons, I won't outline our current revenue, but I want to double it in the next 12 months. 
Be a great father and husband. This is obviously more of a personal goal, but with such a huge focus on work, I really want to be able to remove myself from that and be an amazing father to my daughter. I know I'm already pretty awesome, but it's important to be a family man and be there for the ones I love.
To say I'm over the moon with how this 12 odd months has gone would be an understatement. I am beyond humbled and still believe that we are only just getting started. I can't wait to show you what we've all been working on as a team, but from the bottom of my heart, thank you to all who have been involved. Even if you are just reading this article right now, I think this makes you a part of our journey and I really can't thank you enough for the support.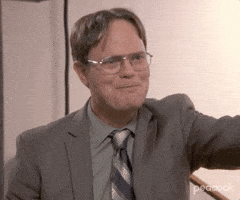 Keep an eye on us and I can't wait to update you in 12 months time! Join the Digital Reform!