Who would have thought that in 2021, there would need to be a blog written about ways in which SEO agencies could potentially be using tactics to make you think you need their services? Sadly, there are plenty of bad SEO agencies out there and the industry is slowly becoming filled with more and more landmines that you can potentially step on.
There is now a responsibility that businesses who are seeking to outsource their SEO do proper research and identify any red flags that might prevent them from investing in an agency that could end up HURTING their business more than helping. Here are some specific red flags to keep an eye out for:
SEO Agencies with guarantees

– Oh brother…. One of the oldest tricks in the book.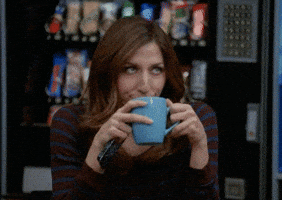 Guarantees never work for SEO agencies, for multiple reasons:
Most agencies with guarantees won't actually include the specifics in your contract, so the allure of the safety net that is guaranteed results is actually completely fabricated.
SEO isn't a game in which you can make those types of promises. Sure, there will be some occasions where it is extremely likely that the agency will be able to achieve the KPI they have outlined, but there are so many different ways in which this can be manipulated. For example, agencies will promise a rankings guarantee, say 80% of keywords on page 1, but little will the client know that these keywords have no search volume and actually won't improve organic revenue overall. 
Avoid guarantees at all costs and instead, talk to someone who can create a proper strategy for your organic growth and can scale over an appropriate period of time. 
Don't buy cheap

–

 
We get it. You want a bargain and you want to squeeze as much value out of an agency as you possibly can. Here's the thing, agencies who are cheap can afford to be cheap because the quality of work simply isn't up to par. Your website is your baby and is the source of the majority of your work, sometimes it can be responsible for ALL of your revenue. Would you take your brand new Ferrari to Bob's Car Shack down the road for a $120 service?
Why should we treat websites differently? Instead of paying cheap, realising the level of service is below par and having to pay someone again, just get it right the first time and pay a good amount of money for a solid provider.
Also, make sure the work isn't done offshore. This is a sneaky way for agencies to reduce their labour costs, but also a sure-fire way to decrease the quality of work too!
Don't always believe reviews –
The amount of times you hear from someone "but I couldn't find a bad review online of them anywhere" is becoming ridiculous. Reviews are easily manipulated, some of them can be fake and they should not be taken on board as hard facts. Instead of reviews, ask the agency for referrals from clients and then talk to them about their experience. If an agency is unwilling to share a referral, then they have something to hide. Even better yet, find the clients that the agency claims they work with and contact them directly to discuss without any warning from the agency, this will give you an accurate portrayal of the agencies works. 
DON'T BE FOOLED BY REVIEWS!
You don't have to stick to local providers –
Just because you live in Queensland, doesn't mean you need a local Queensland agency to guide. Just because you are in Melbourne, doesn't mean someone from Melbourne's CBD will understand your campaign better than someone based in Sydney.
Follow the expertise and not the location, if an agency sounds like they suit your needs, then there is no need to find the closest agency to home. Does grabbing a coffee with them once a month make them any more suited to your campaign than someone who can easily do a video conference with you?
If it sounds too good, it probably is –
The final warning. Often, when something sounds way too good to be true, it probably is. This often comes down to a gut feeling and requires a huge amount of judgement, but think about your decision and if it just doesn't sit right, keep looking!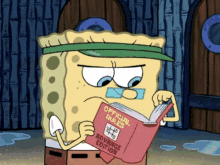 Some Questions you SHOULD ask agencies:
Q1 – Can you please show some results you have achieved from your more recent clients? 
Q2 – Can you please provide some example of backlinks you have built and what quality of backlinks I can expect to see in my campaign?
Q3 – Who will actually be working on our campaign? (remember, it is more than likely that you will be speaking to a sales person or a BDM). Can you please provide some details of the team working on the specifics of our SEO campaign?
Q4 – What are the measures of success for the campaign? Why those?
Q5 – Does the SEO package include content? Who will be writing the content?
Q6 – Can you please show some examples of campaign reporting?
These questions will give you a basic understanding of what the agency is like as a provider and if they are unable to or unwilling to answer any of these, then it might be a good sign for you to avoid them. Remember, there are some great SEO providers, agencies, freelancers and consultants out there, you just have to find them.
By using some of the above guidance, hopefully you find yourself a quality SEO option with your next campaign!